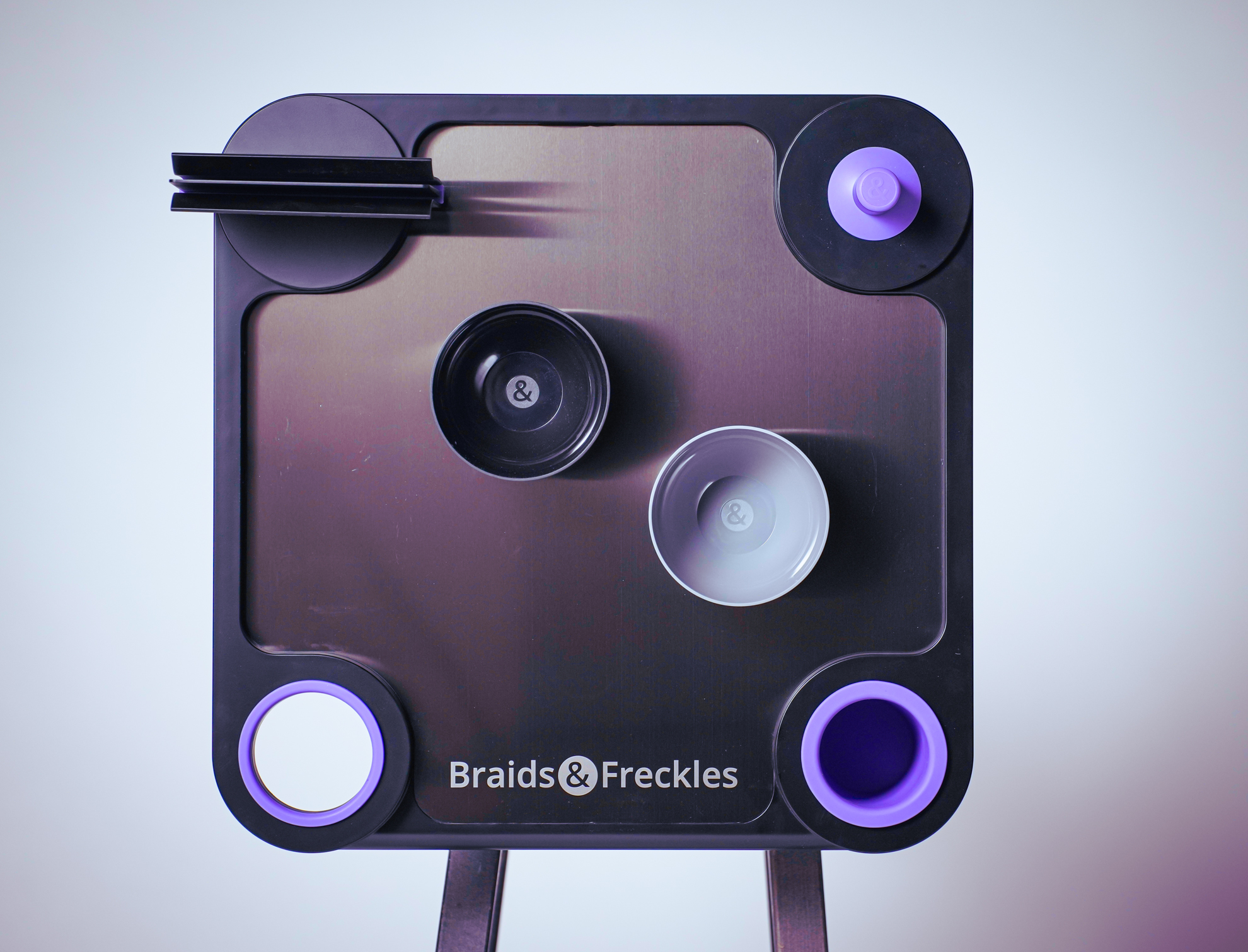 Increased Efficiency: The spacious 21 x 21″ magnetic worktop allows hair professionals to organize their tools and accessories conveniently, saving time searching for items during appointments.
Adjustable Height: The metal connecting tube enables users to adjust the tray's height from 31″ to 41″, ensuring optimal comfort and accessibility for different stylists and clients.
Easy Maneuverability: The custom-designed base is equipped with high-quality rubber wheels, similar to roller-blades, allowing smooth and effortless movement around the salon, and enhancing mobility during busy workdays.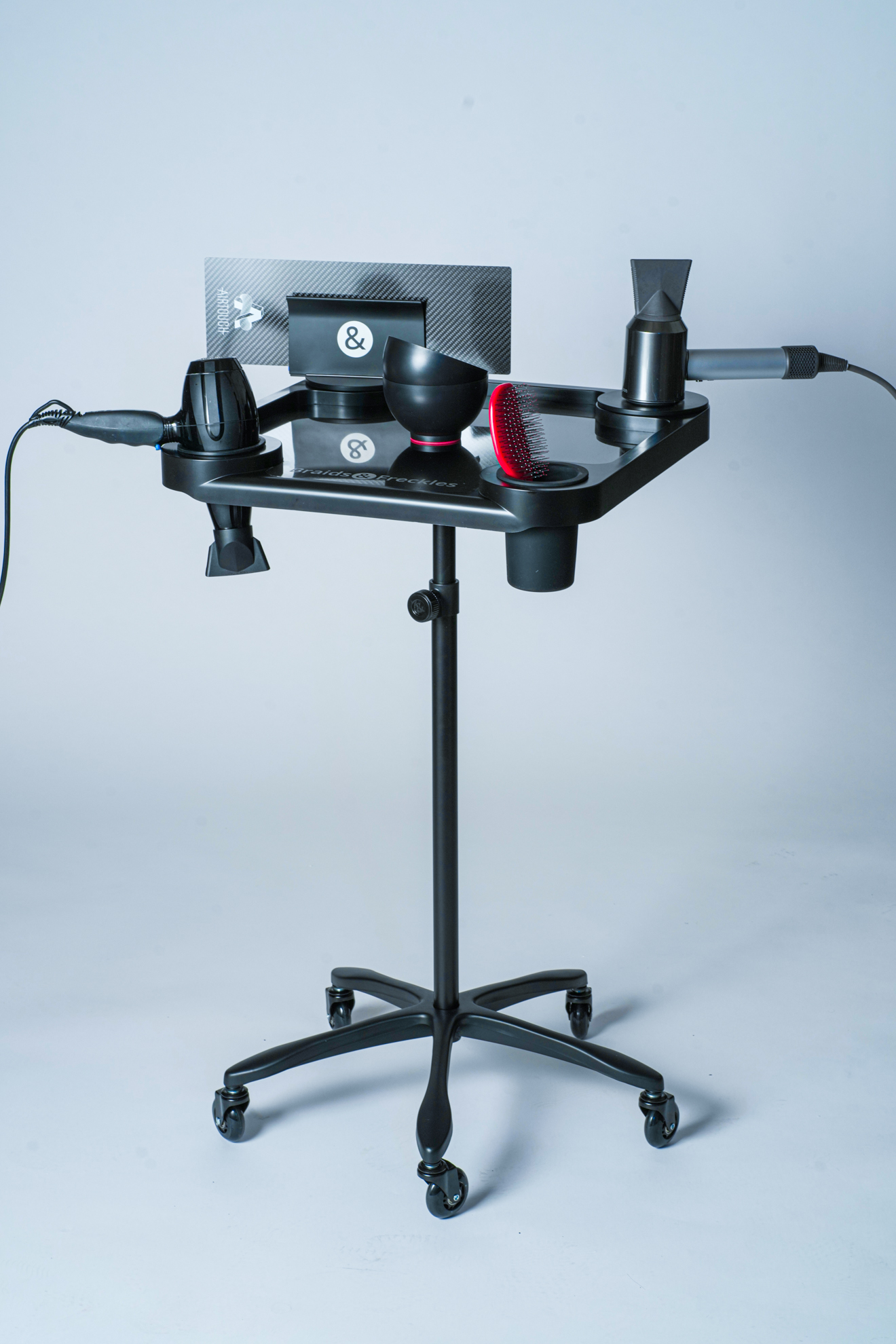 Revolutionize Your Salon Experience
Versatile Compatibility: The Magnetic Tray comes with a 4-piece Purple Ring Set, making it compatible with various blow dryers and expanding range of Magnetic Colorist Tray accessories, ensuring flexibility in styling options.
Secure Magnetic Bowl: The Black Magnetic Bowl features a concealed neodymium magnet under the silicone bottom, holding the color bowl firmly in place on the Magnetic Colorist Tray, preventing accidental spills or tipping.
Generous Bowl Volume: The Magnetic Bowl has a generous volume of 6.5 fl.oz., providing ample space for mixing colors and accommodating larger quantities, allowing hair professionals to work efficiently without frequent refills.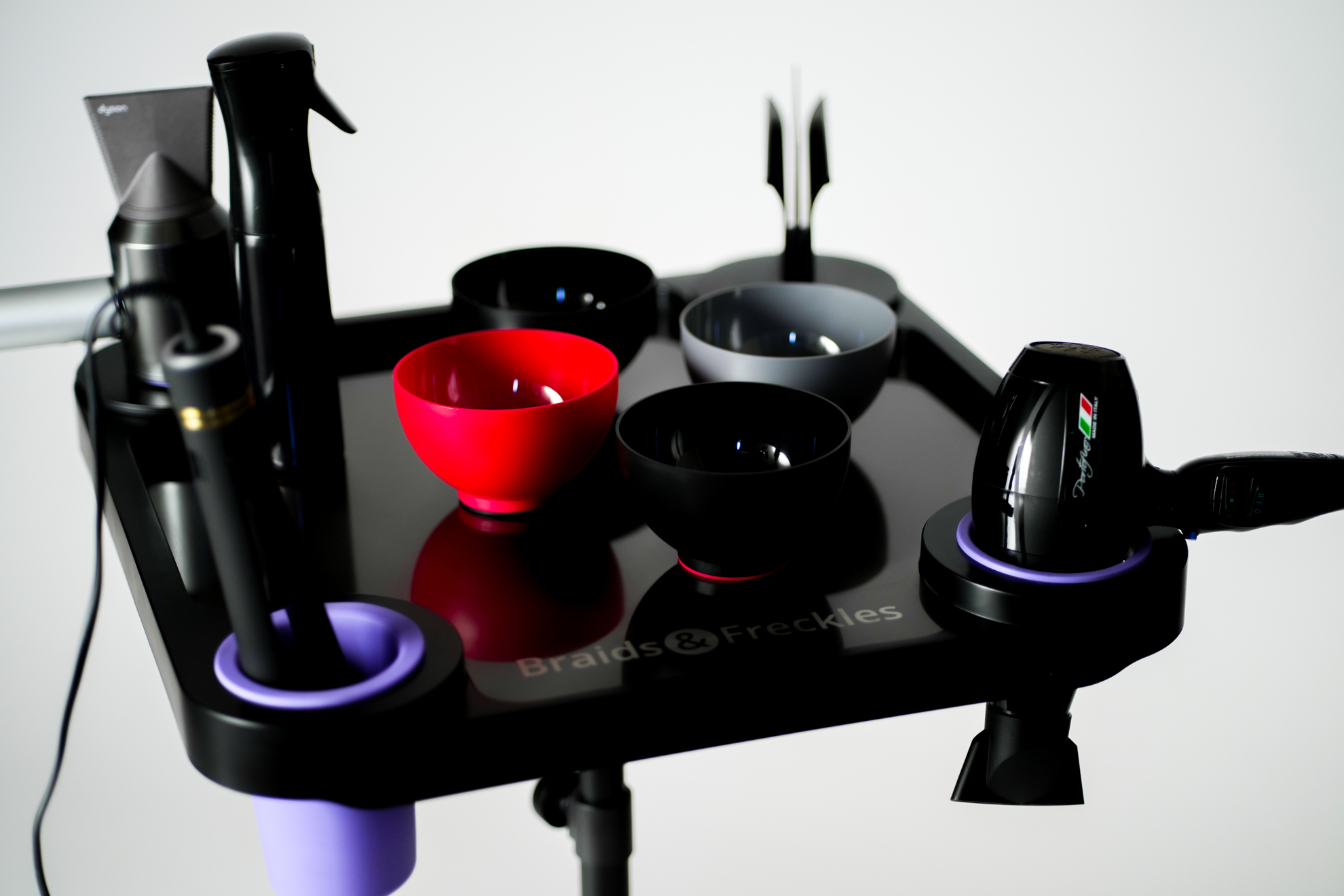 Magnetic Tray for Hair Experts
Salon Discounts: The Magnetic Tray offers exclusive salon discounts, enabling hair professionals to enjoy cost savings while upgrading their workspace with this innovative and practical tool.
Additional Accessories: The Magnetic Tray also offers a range of additional accessories, such as Magnetic Bowls in different colors, Colorist Boards, holders for Colorist Boards and Foil, holders for Dyson® blow dryers, cups, and castor wheels, allowing customization and further enhancing the functionality of the tray.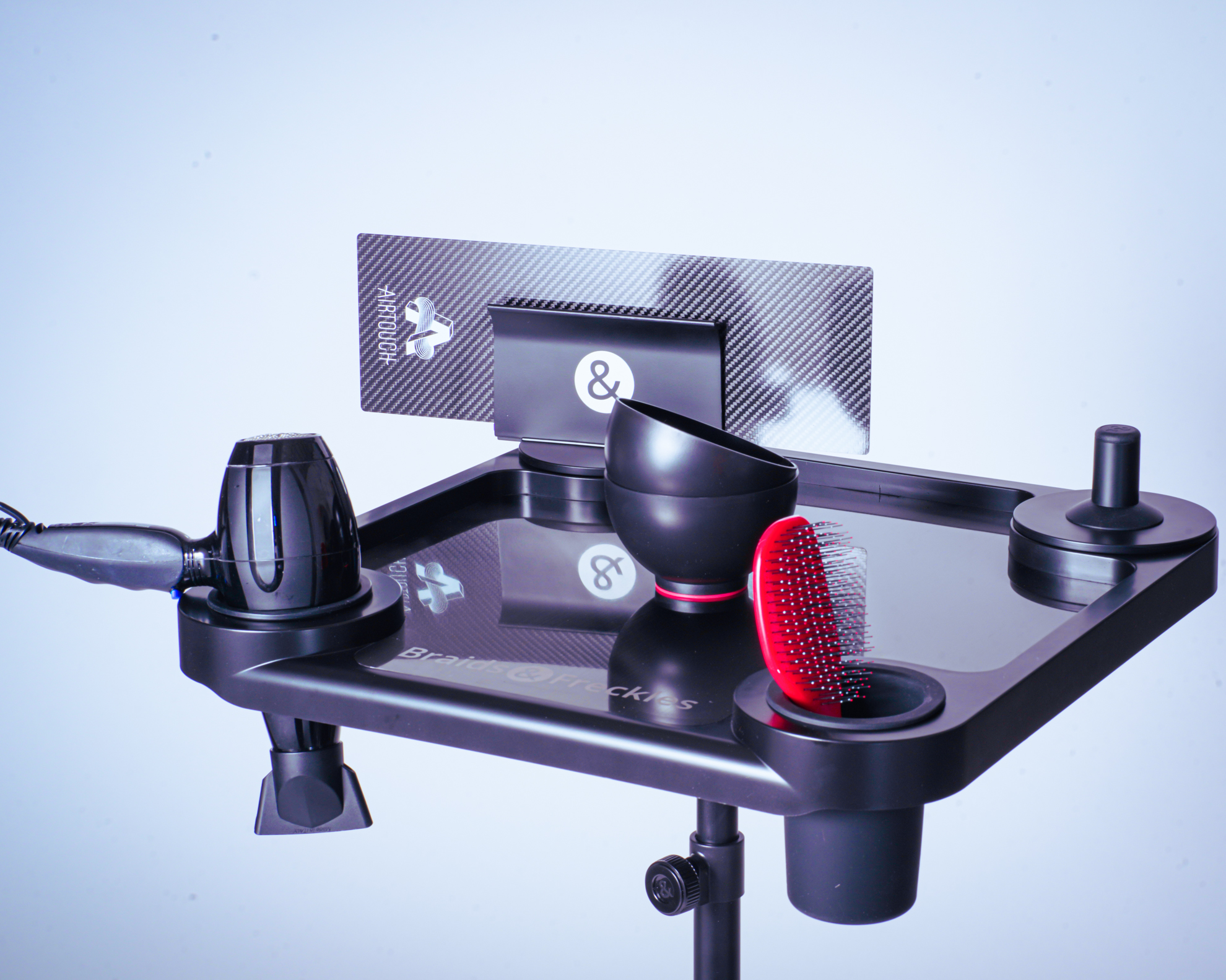 Unleash Your Styling Superpowers
But wait, there's more! The Magnetic Tray offers a range of additional accessories to enhance your styling experience. Choose from magnetic bowls in black, gray, purple, and magenta, holders for colorist boards and foil in black and purple, holders for Dyson® blow dryers in black and purple, colorist boards in carbon black, cups available in black and purple, ring sets available in black and purple, and even castor wheels with brakes for added convenience.